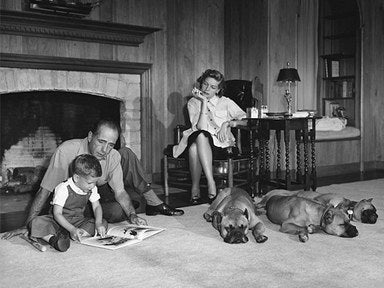 Bogart and Bacall

Lauren: "Bogie, we got anything cooking on Saturday night, September 22nd?"
Humphrey: "Looks clear! Let's low key it. Something relaxing and alone."

Lauren: "Exactly, big boy!! We are going to sip three different wonderful Champagnes with Nicolas Maillart. Thought we'd order caviar, smoked salmon, sturgeon, and potato latkes from Russ & Daughters.

Humphrey: "Spectacular idea, but why are you inviting this Maillart fellow? Thought we wanted to be alone."

Lauren: "Love, I joined the VDLT wine community and for $156, they are sending us three bottles of Champagne: the Premier Cru Brut Platine, the Rosé from Grand Cru grapes, and the 2011 vintage Blanc de Blancs. In addition to the wine, we will receive a link that will allow us to watch a live tasting of these wines by Nicolas Maillart at his winery in Champagne, France."

Humphrey: "Bacall, you are the best!"

Good news — the above is not a clip from an old flick. This is the real deal. Community members can drink Champagne Maillart along with Nicolas starting  September 22, 2018. Your $156 is as good as Bogie and Bacall's. Invite some friends and share, or more friends and buy extra packages.