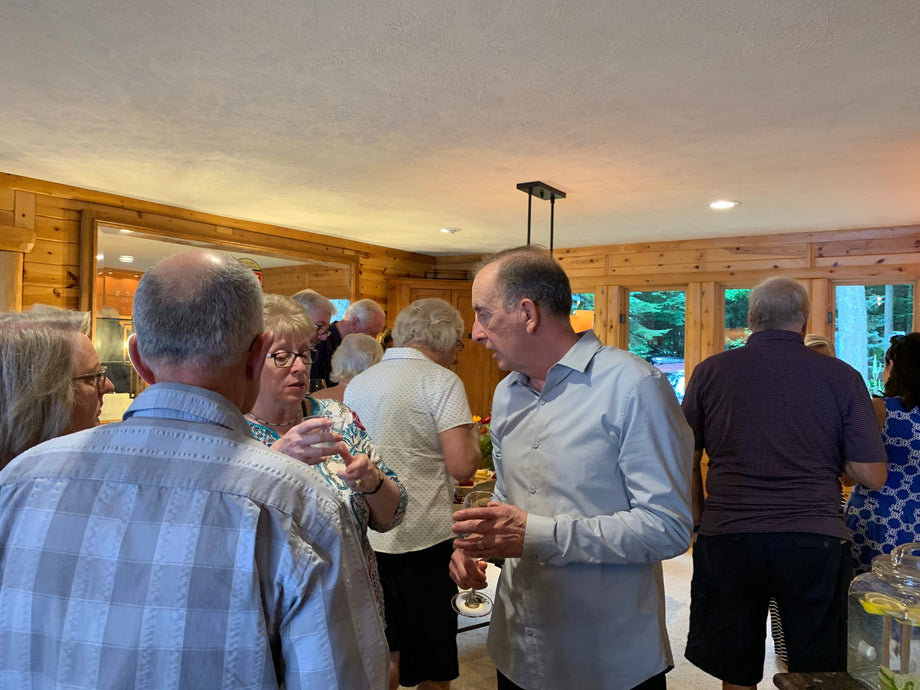 In the last newsletter, Chief mentioned that Mayda and I were in Michigan visiting VDLT members Julie & David DeWitt. More specifically, they have a wonderful home on Lake Michigan near Traverse City.

Forty of their friends gathered to taste the seven VDLT wines below. Once again, every selection was named as favorite at least once. Anyone noticing a pattern?


Several people were amazed and delighted  that the wine they enjoyed most - Plan de Dieu - also was the least expensive (under $20).

Regardless, we met wonderful people and welcomed many of them to our growing VDLT community.

Thanks Julie and David for all your hospitality, hard work, wonderful spread and incredible setting for this event!
NEW ARRIVAL NEWS!

Now resting comfortably in our warehouse are 7 Burgundies from Roche de Bellene (Nicolas Potel) and one monumental Barolo from Giocamo Anselma.

Many of you jumped on the pre-arrival offering - particularly the whites from Meursault, Puligny and Chassagne (village and 1er Cru). But we expect sales will continue at a brisk rate so if you were waiting to buy in-stock...don't miss out on these in demand beauties.

Cheers,

Greg