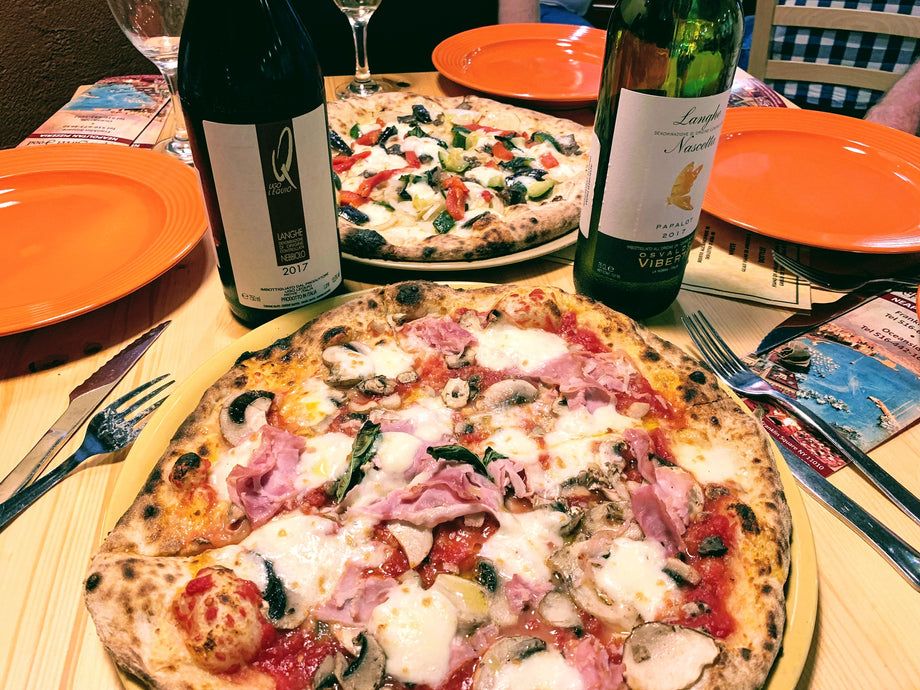 Sometimes wine and food experiences can be perfect. It doesn't have to be a fancy restaurant or a trophy bottle, but somehow the stars align.

They did for me this weekend at a pizzeria almost in walking-distance of home called Naples Street Food.

I've had great pizza in New York City and Italy. Gianluca Chiarolanza, less than 10 years removed from his home and family pizza business in Southern Italy, makes pies as good as any in the family oven he had shipped here. Fresh, bright, artisanal ingredients seem to float on the crisp, thin and burnished crust.


The simplest one  of tomato sauce and Buffalo mozzarella was the best with perfect balance of flavors and textures. Then, we did the impossible - improved on perfection by drinking two wines that further elevated the experience. Viberti's Nascetta and Ugo's Langhe Nebbiolo. Swoon worthy!
Porchetta & Broccoli Rabe Panozzi. Pizza Crust Sandwich
Nutella Pizza