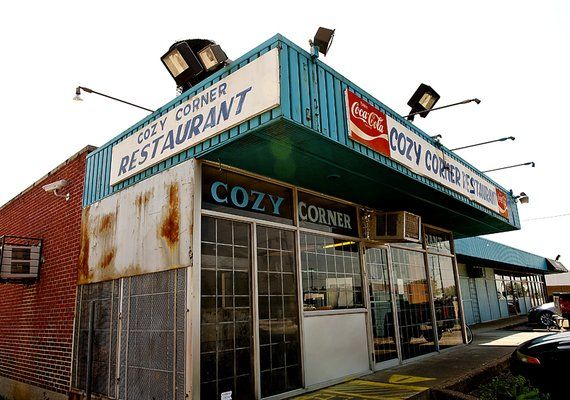 The VDLT Hall of Fame launched with some great selections. Here are some worthy additions:
 

Domilese's Po-Boy & Bar You could argue that the entire City of New Orleans should be enshrined here. But instead, we choose our favorite purveyor of that N'awlins icon the Po Boy. Oddly, Domilese's simply calls them sandwiches. Supposedly the oyster and the roast beef versions are great but we can't ever get past the fried shrimp. It is sheer perfection and must be accompanied by a Barq's Root Beer.
---
On the subject of fried seafood, we've told you before about  Bigelow's on Long Island. Their Ipswich clams are as good as any on the New England shore and owners couldn't be nicer.
---
Still one more seafood, Bite Into Maine makes the finest lobster roll we've tasted. They have few locations around Portland, Maine but the experience becomes unbelievable when you hit up there summertime food truck in gorgeous Fort Williams Park or inside the great Allagash Brewery.
---
---
There is so much great, authentic pizza in the US but our nod goes to a relative newcomer, Naples Street Food on Long Island. This signature pie, called DOC, is a model of simplistic perfection.
---
Charleston, is another City potentially deserving a collective nomination for its abundance of great eating and drinking opportunities. Among the great restaurants, we induct Fig because of its understated elegance and meticulous use of top ingredients. That's their signature chicken liver pate above.
---
Honestly, we don't drink wine all the time. Mornings, some of us like a well-brewed, single origin coffee. So many great spots, but Birch Coffee consistently produces brews with great depth and intrigue. They deliver everywhere.
We conclude this round with two barbecue joints because that's how much we love the stuff. Of all the great BBQ meccas, Memphis is tops in our book and the place we like best is Cozy Corner. The ribs, pulled pork, bologna and bbq spaghetti are great but what makes this place standout is the Cornish Hen. Word is they will soon be shipping...Uh-oh!

New York is not among the traditional BBQ Belts but in the last several years, a plethora of great spots have emerged. We go to Red Hook, Brooklyn for the amazing grub and great vibe at Hometown Bar B Que (check out their platter at the very top)