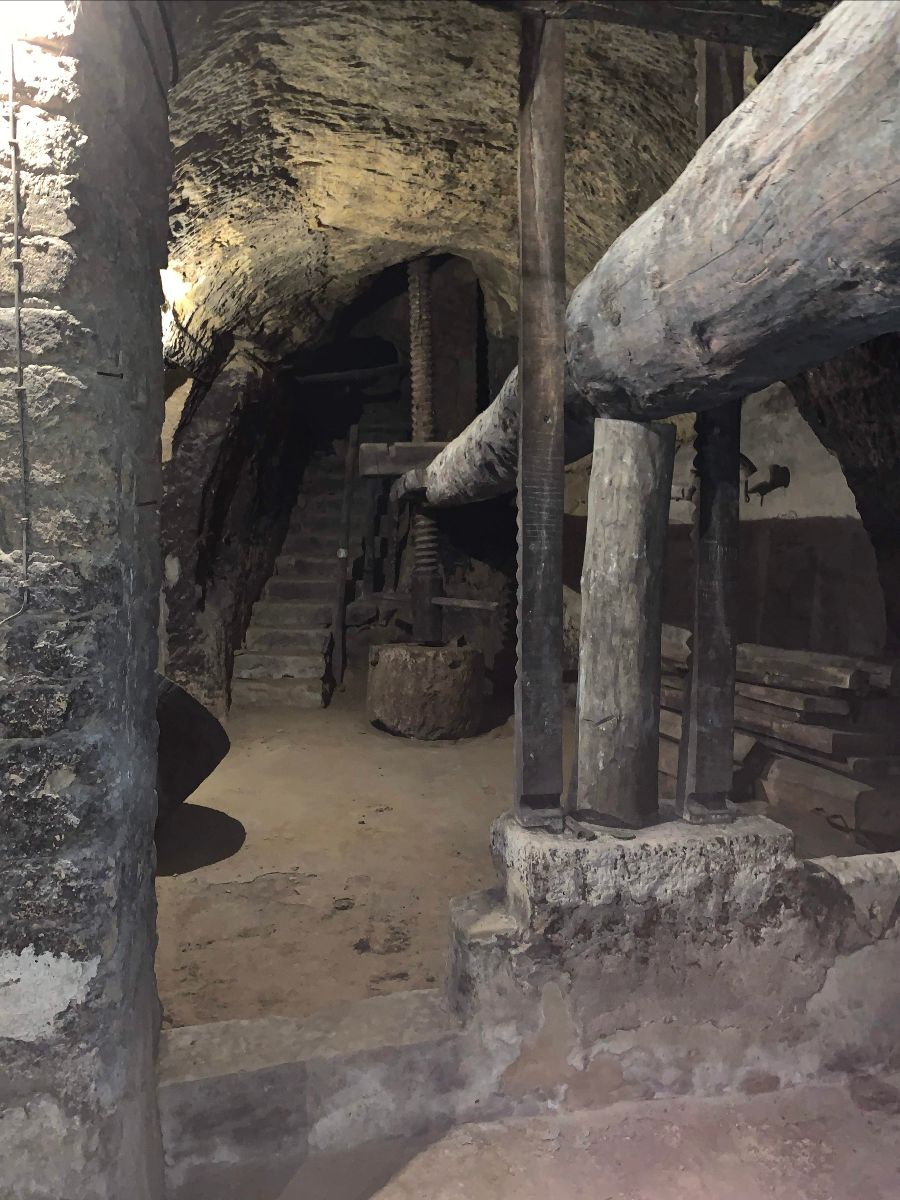 The photo above is the 14th C wine cellar of Traslanzas. Kind of curious when you consider that it is in Cigales, part of the region of Castilla Y León near Valladolid. Cigales only became a D.O. wine producing area in 1991.
Much of the wine from this area, which grows mostly Tempranillo, has been Rosado (pink). Little was exported and most of it was drunk within a few kilometers of where it was made.
But Maria Pinacho and Carlos González, a delightful and talented couple, believed this somewhat barren land with a harsh, dry climate could produce world-class reds. It helped that they own a well-situated, high-elevation vineyard named Traslanzas, planted in 1945.
So in 1998, they produced their first vintage of Traslanzas Tinto. The world has taken notice and so has the Guru. VDLT is pleased to be their sole US source.
The wine is singular and regal. I find it brighter and livelier than most Tempranillo-based Rioja while achieving levels of complexity you find in the best wines of that region.
 You can almost sense how hard the old vines had to work to find water and nutrients in this unobliging soil.
The current release of 2015 is a strapping youth with lush and silky texture and deep, pure flavors.
Bonus Time:
 We were able to pry away a bit of the 2009 from Maria and Carlos. Whereas the 2015 wows, the 2009 (an excellent vintage as well) enchants. It still has plenty in reserve, but the development over 6 years is evident.
In case I'm not being blunt enough, I am enthralled by these wines. The combination of a great vineyard and top-notch winemaking skills is resulting in sophisticated, cellar-worthy wines that can be enjoyed now as well. Oh, and I'm happy to share them!