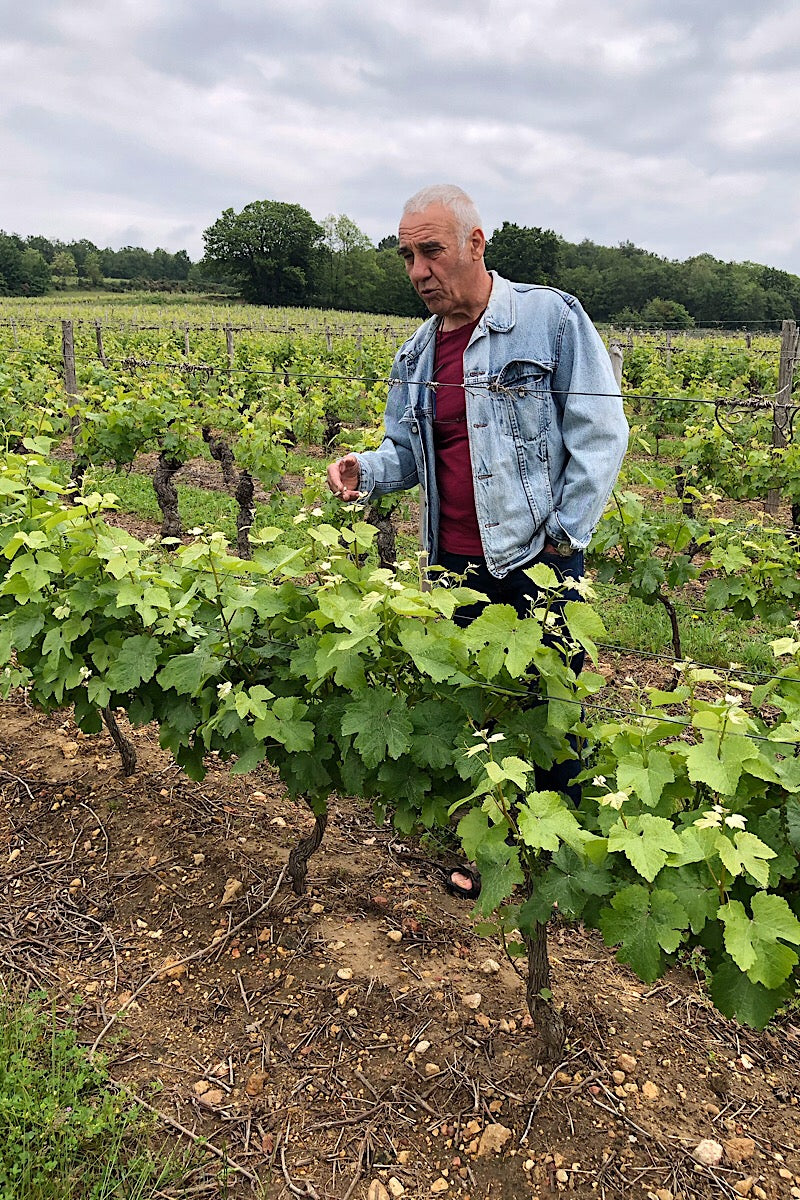 After our recent member tour in France, Mayda and I had the pleasure of spending a couple of days in the beautiful Loire Valley. Speaking of which, don't forget to drop-in for the tasting tomorrow with Jean-Louis

Pétillat 

(details below).

Our Loire escapade included a sightseeing stop at the magnificent Chenonceau Castle; An overnight at the always enjoyable Le XII in Luynes, where we loved Chef Yoann Boudais' tasting menu & then shared wine and a chat with him after service; and visits with our partners Domaine Gigou and Domaine Nau Frères. 

Nau Frères' brilliant Cabernet Francs from Bourgueil, we've introduced you to before. We tasted through their terrific lineup from bottle and tank, toured the vineyards cellars and then enjoyed a wonderful lunch of coq as vin and white asparagus with the Nau family and friends. Not to mention the creamy local dessert known as Gallette Bourgueilloise.
But the surprise of the afternoon (& the point of my story) was the unlabeled bottle that was unceremoniously opened and placed on the table after we enjoyed their Rosé. We weren't told what it was and while the nose suggested old, the color (see below) screamed youthful. It was the family's Bourgueil from 1971 and it was astonishingly fabulous. I've had many old Loire Cabernet Francs and this may have been the best ever!
The man pictured in the vines at the top is Patrice Nau - a great guy and even better winemaker. His 2014 Bourgueil Vieilles Vignes is likely a better wine today than that '71 was in its youth. It is delicious now (give it some air) and even better with food. The tannins are mild but it has enough fruit and acidity to age beautifully. 

We've said it before, don't judge a wine by its price. Buy as much of this as you can, then just smile knowingly when you open and enjoy at least a bottle every decade.  Your kids, grandkids, even great grandkids will be able do the same with whatever's left.
Nau Frères Bourgueil Vieilles Vignes 2014