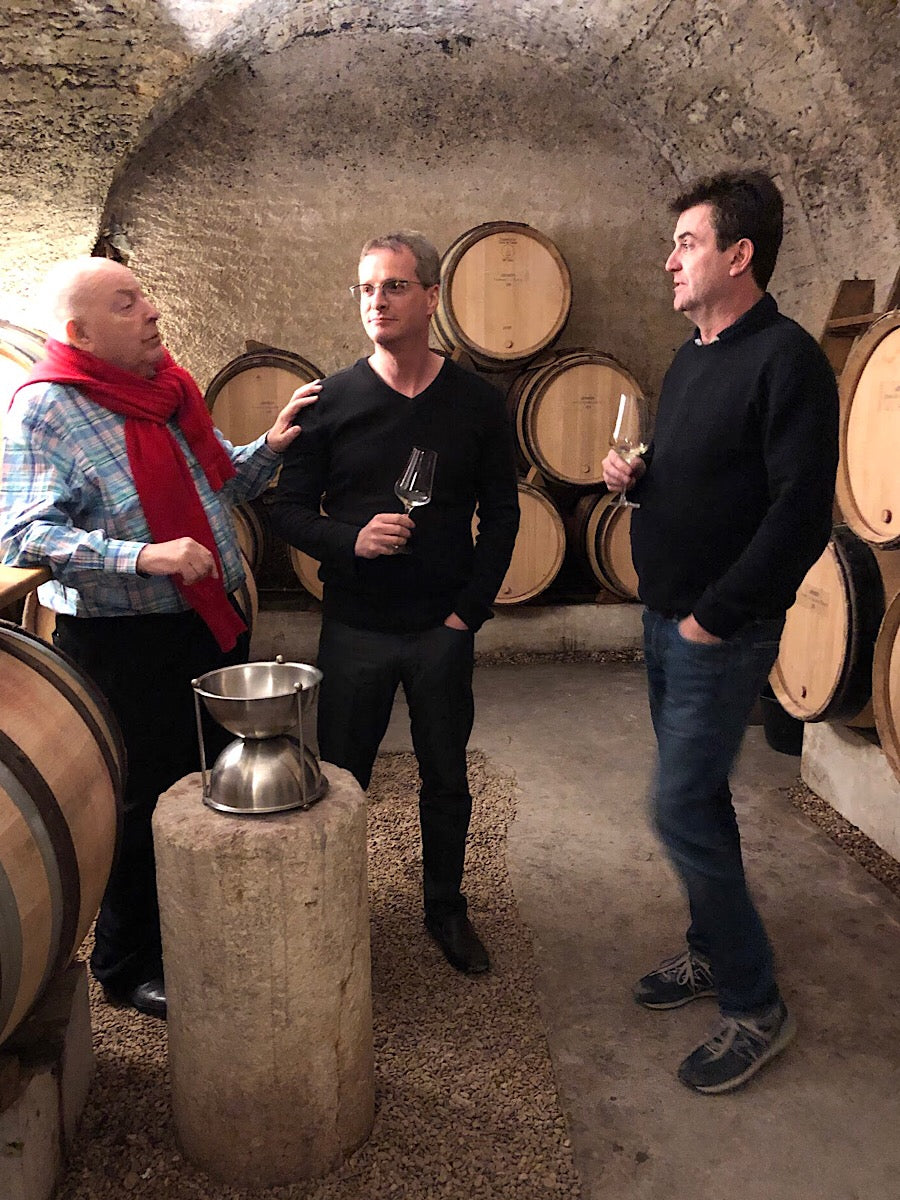 My first tasting note for the 2014 Maison Roche de Bellene Morey-Saint Denis 1er Cru is three words, "Pure, Transparent, No-Brainer" and the second one, months later says, "Ditto."

Quite simply, this is a gift from Monsieur Potel, to VDLT, to you. It's a simple lesson in market behavior. Morey-Saint Denis lies between Gevrey-Chambertin and Chambolle-Musigny and, in general, blends the best of each of them in its wines. But, both of those other communes are more famous and more sought after. Gevrey, likely because it's four times larger and Chambolle because it's wines are so boldly aromatic (Volnay enjoys similar popularity in the Côte de Beaune for the same reason). 

The second factor is the media's love affair with certain vintages - much of which is nonsense. We drink wines not vintages. Great winemakers - like Potel - excel in challenging vintages, and '14 was hardly a bad vintage. People who believe the hype, clamored (and frequently paid a premium) for 2015 wines, reducing demand for the preceding vintage.  Consider though that our 2014 Chambolle gets my vote for the most enjoyable and balanced of our red Burgundies right now.
The recent tasting lineup for VDLT members at Roche de Bellene
All of this adds up to a fabulous bottle of Morey that you can drink now and over the medium term. What's more, we are offering this 1er Cru at a price of a village wine. I can hear the Chief saying, "forget everything else, just taste and discover!"  The wine is expected in a few weeks...you're welcome.