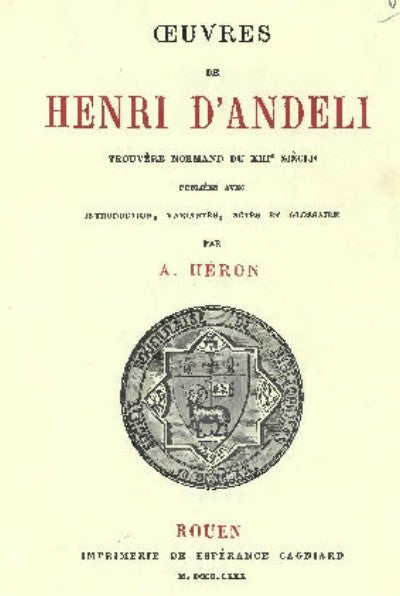 An early 13th Century poem, called "Battle of the Wines", recounts a competitive tasting of more than 70 of Europe's best wines ordered by a Capetian king. The wines of Saint-Pourçain were deemed 3rd best behind Beaune and Saint Emilion.
During the middle ages, the wines of this area in the Auvergne were popular in the royal court and the papal court in Avignon. Despite this illustrious history, Saint-Pourçain, by any measure, is obscure. I had only encountered and tasted such a wine once before visiting Domaine de Bellevue.
The grapes grown here are very similar as in Burgundy (no surprise as the appellation has more in common with Burgundy than the Loire and is only 150km from Macon) - Chardonnay, Pinot Noir and Gamay. But there is some Sauvignon Blanc and one unique grape - more on it below.
Domaine Bellevue is one of about 20 estates producing wine commercially in Saint-Pourçain. It would be unimaginable that any of the others are more passionate, dedicated and quality-driven.
Jean-Louis Pétillat, a 4th generation wine maker has been at the helm of this estate for 36 years. He continues to do so, and to make all wine-related decisions, despite selling the Domaine to Jacques Gautier recently.
They produce an array of exceptional wines and each one is handled in its own special way. As an example, Jean-Louis gave us a white wine to taste from a barrel. I commented that it tasted curiously mature for an un-bottled wine. He said it was put in the barrel 6 months prior but had been in tank for 8 years before that. Other than a handful of famous estates, I don't know anyone doing this kind of thing.
But back to that unique grape...Tressalier (harvested in
photo below) might be related to Sacy, which is grown in the Auvergne and Yonne, but the name is found only in Saint-Pourçain. The grapes are high in acidity and well-delineated.
Rather austere to vinify independently, usually it is blended with
Chardonnay and sometimes Sauvignon Blanc. It fell out of favor in the 80's & 90's when Chardonnay was all anyone could think about. Whether you love or hate Chardonnay, I think you will recognize the beauty of this blend. The effect Tressalier has on Chardonnay is equivalent to converting a beach ball into an hourglass.
So today, we introduce 3 wines from our new friends at Domaine de Bellevue - 2 reds blending Gamay & Pinot Noir and a white from Chardonnay & Tressalier.
The white is the Urbain V Blanc 2015 named in honor of the Pope who loved the local wines. Of the hundreds of wines we tasted on that trip, this was the biggest revelation. So distinct and the finish is memorable!
The reds, 2013 Roche Grises (60% Pinot) and 2016 Saint-Pourçain Vieilles Vignes (55% Gamay), both from vines more than 80 years old, are flat out delicious and beautifully crafted.
Try a mixed case (as the pricing is more than reasonable) and you might find yourself at the intersection of history and modern day winemaking genius.