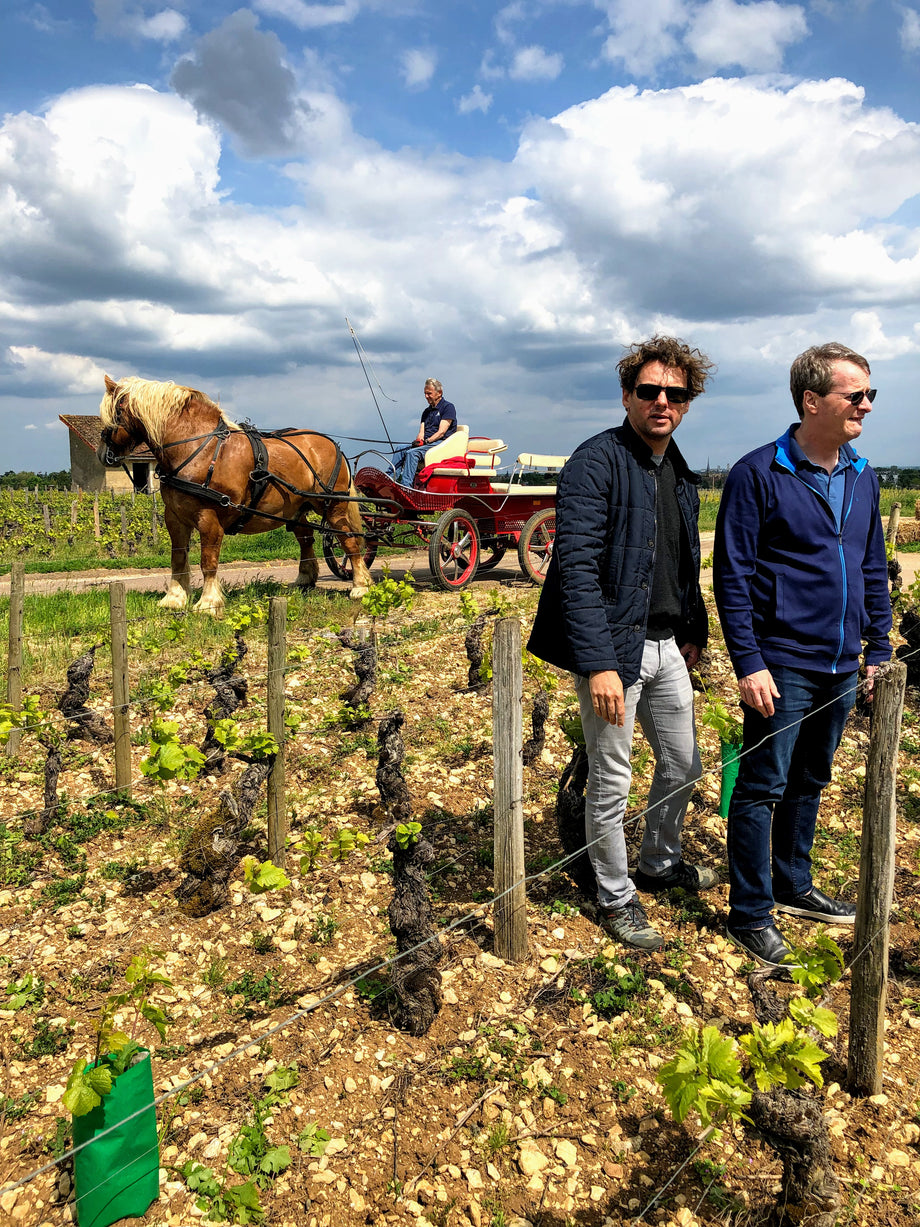 In 1991, Bonnie Raitt released her transformative album, Luck of the Draw, which included the song, "Something to Talk About." Shortly thereafter, Guillaume Guiton joined his father at Domaine Jean Guiton and began his wine career that today is giving the VDLT Community plenty to talk about.

Guiton's 2016 Savigny-Les-Beaune 1er Cru Les Haut Jarrons, probably has generated more buzz than any wine we currently offer. Why not? Sensational red Burgundy for less than 2 Andy Jacksons.  Many of you have been sufficiently impressed to call or write to tell us how much you like it.

It's been a while since I gave this wine my undivided attention. So, while preparing a pork tenderloin with a mustard Pinot Noir reduction, we uncorked one.
Sweet, red fruit and myriad earthy flavors paired effortlessly with the pork, buckwheat groats, even seasonal local corn-on-the-cob (have I mentioned that corn and popcorn make all wine taste better?) The tannins are evident but well-mannered.

We couldn't imagine enjoying a bottle of wine more, and then...half way through, this Savigny found another gear. Suddenly, richer, weightier and deeper. A beautiful drink found its 1er Cru-ness. 

If you have some of these, consider popping one. If you don't, jump on the bandwagon before it runs you over.

Up top, you see Guillaume with me in his vineyard and his dad driving his magnificent horse, named Astuce. Here's to you Guiton Père et Fils! Your wine is a gift we truly appreciate.